PHOTOS:
click on photo
to download
hi-res version
1-4 © Damien Priest
5-6 © Per Nadén
state photographer when publishing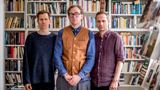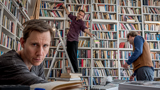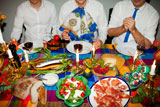 BIO AND INFO:
ENGLISH:
Quotes!
Latest Album:
Pressrelease svenska:
Äventyret
Press release English
Äventyret




ALBUMS
:
New Single out now!



Real Estate
Release 2019-12-04



Äventyret
Release 2017-09-29



Buen Sabor
Relaease 2013-11-06


West Side Story
(with Lina Nyberg)
Release 2010-11-03


In Technicolor
Release 2009-10-09


Everybody Digs
Release 2008-02-20



Macbeth
Release 2006-10-09



What's a good boss
anyway? release 2005-04-10



One Two Free
release 2004-03-03

CONTACT: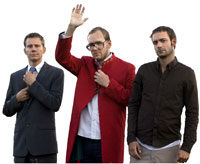 MMM are:
Michael Edlund: drums
Fabian Kallerdahl: keys
Josef Kallerdahl: bass
Fill out your e-mail address to receive our newsletter!
Swedish and International bookings:
Contact us!
MORE: